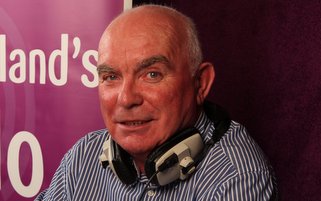 On this week's programme legendary Radio Kerry, commentator Weeshie Fogarty,   speaks frankly on sledging and the RTE Sunday Game Football analysts do not escape his criticism either.
He also tells Tom Comack that Tyrone player Tieran McCann, eight week suspension, for diving in All- Ireland final against Monaghan is far too severe and he hopes that McCann gets to play against Kerry, on Sunday.

Also on this week's programme Donegal manager Davy McLaughlin, looks ahead to Saturday's All-Ireland Ladies SFC quarter-final meeting of Donegal and Armagh, in Clones.