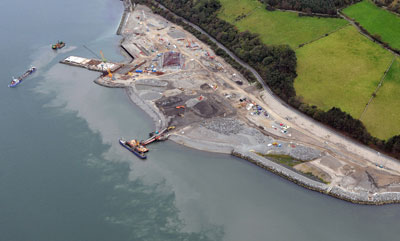 Three men have fallen from a crane close to Lisahally Docks on the outskirts of Derry.
It happened on the Port Road at around 9:45 this morning, with the falling more than 15ft onto a boat.
All three were brought to hospital, with the BBC reporting that one has back and neck injuries, a second has back injuries and the third has been described as "walking wounded".
The Health and Safety Executive is investigating the accident, as are the Lisahally Port authorities.