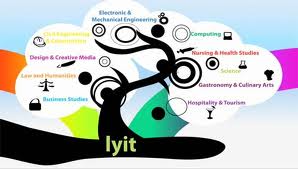 As students continue to consider their options after the first round of CAO offers this week, Letterkenny Institute of Technology is holding an Open Day on both of its campuses today, with an emphasis on helping people who may not have received an offer.
One option for people is the list of Available Places on courses which are under subscribed, and can now be applied for through the CAO by anyone with the minimum academic requirements.
LYIT Registrar Billy Bennett says with around 25
% of applicants not receiving a first round offer, it's an important option.............