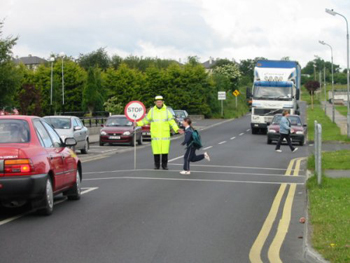 Donegal drivers are being reminded that they must stop for School Traffic Wardens when school starts at the end of the month.
The warning comes after wardens expressed concerns that they are often on the receiving end of motorists' frustrations.
Drivers who do not stop for lollipop men and women could face four penalty points and a €120 fine.
Donegal County Council's Road Safety Officer, Brian O'Donnell is reminding road users of the ongoing dangers now that schools will be reopening shortly after the summer break: