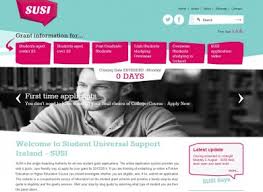 Applicants in rural Ireland have more success in getting a college grant than their Dublin counterparts.
According to figures from Susi, published in today's Irish Times, Longford has the highest success rate at 71.5%, followed by Carlow, Cavan, Monaghan and Donegal, where the figure was 68%.
By contrast, just 45. 6% per cent of students in Dublin get the grant they're looking for.
There were 2719 applications from Donegal, 1773 of which were awarded.
Susi is reportedly preparing to conduct research on the breakdown of the figures once this year's applications have all been processed.