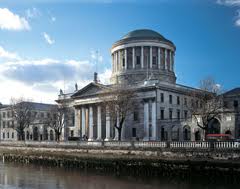 Lawyers acting for the Omagh families who successfully took a civil action against four men they believe to be liable for the 1998 bomb in the town will this year begin efforts to gain access to the men's assets in the republic.
The Sunday Business Post reported this weekend that a three pronged approach is being taken.
The families' legal team are seeking any assets worth more than 5,000 euro owned by the four men to be disclosed, with summonses being served on two of the men, Liam Campbell and Colm Murphy.
Two others Michael Mc Kevitt and Seamus Daly are both in prison, Mc Kevitt in Portlaoise and Daly in the North.
The lawyers also plan to question the mens' wives.
A third party motion has also been lodged against the Criminal Assets Bureau seeking details about what assets the CAB has identified as being associated with the men.
The families won a landmark civil case against the four men in 1999, with the four ordered to pay the families 2.2 million euro. Son far, no money has been paid over.
Earlier this year, the families' legal team secured an order ensuring that the damages were enforceable in the Republic as well as in the North.