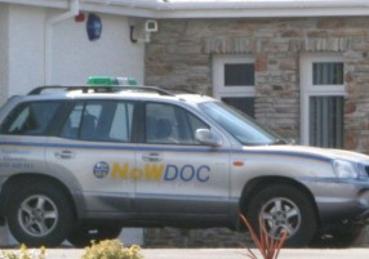 A review of out-of-hours GP care in the North West is to be extended to analyse call activity and response time data until the end of August, according to a story published in the Irish Medical Times.
The review period incorporates the two-week live test of proposals to end the red eye service from midnight to 8am in Derrybeg and Carndonagh, replacing them with an extra doctor and driver in Letterkenny.
Earlier this month, the controversial test began with a full complement of staff and GPs based in Derrybeg and Carndonagh for the duration. The live test is due to end this evening.
The proposal is that two GPs based in Letterkenny will cover all of North and West Donegal from midnight to 8am.
A GP will also be on duty at the NoWDOC centre in Mountcharles, and he or she will provide further assistance to the North and West if required.
Once the test has been completed, the Caredoc GP clinical lead for the NowDOC area will then make a formal recommendation to the HSE and Caredoc regarding any proposed changes by the end of August.