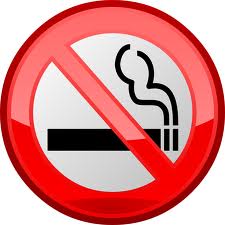 All 47 playgrounds owned or operated by Donegal County Council have been found to be smoke free.
All the playgrounds were visited by Health Promotion and Improvement staff from the HSE Donegal over the last 6 months and assessed regarding compliance with Smoke Free Playground signage.
No one was found to be using tobacco at the time of the visit but there was evidence of tobacco butts and packaging at 15% of the playgrounds visited.
Commenting Fiona Boyle, HSE Smoking Cessation Advisor in Donegal says over all it was good news: