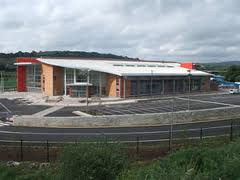 The Chairman of the Board of the Aura Leisure Centre in Letterkenny says he believes the centre can reduce its losses by promoting more events and bringing in more schools.
Tom Crossan was speaking after it emerged an auditors report expressed serious concern about losses at the centre, including losses of over 460,000 euro in 2013.
Mr Crossan says the day to day running of the centre is a matter for Aura itself, and the council is not involved in that at all.
However, he believes that more can be done to maximise the centre's potential.........