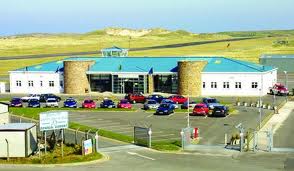 The EU has cleared the way for the state to continue providing financial support to Donegal Airport in Carrickfinn and the other three regional airports at Knock, Kerry and Waterford.
This means the state can potentially invest up to 42.3 million euro in the airports over the next five years to 2019.
Donegal TD Dinny McGinley says the details will be determined on the basis of submissions from the Airports, and he believes Donegal Airport is preparing a detailed and ambitious development plan to submit to Minister Pascal Donaghue and his department.
Deputy McGinley says this is a significant announcement............