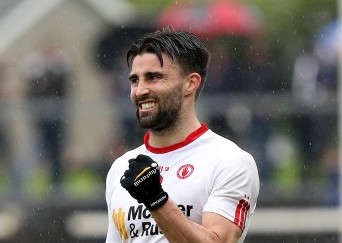 Former All Ireland wining captain Ray Silke says Tiernan Mc Cann's proposed 8 week ban is too severe although he does deserve some form of punishment.
McCann faces a charge of misconduct considered to have discredited the association- the minimum ban for which is 8 weeks.
The proposed punishment comes from the players dive and feigning of injury against Monaghan last weekend in the All Ireland quarter final however the on field sanction for such an act is just a yellow card.
Several players and journalist have take to twitter today to question severity of the proposed punishment and if he is being charged under the correct rule.
Silke who now coaches gaelic football and writes for the Irish Examiner says diving must be stamped out...