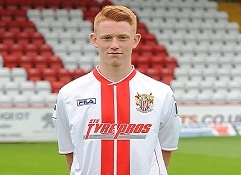 Donegal's Dale Gorman made his professional debut in English football on Tuesday night.
The former Letterkenny Rovers man came on as a substitute at half time for Stevenage in their a Capital One Cup tie with Ipswich Town.
Ipswich advanced to the next round winning 2-1.
Gorman signed a one year pro contract at Broadhall Way in May of this year.