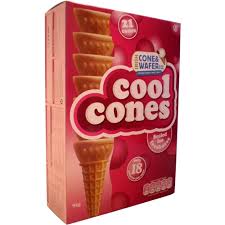 The cold and wet summer is having an impact on one Donegal company, because of a downturn in ice cream cone sales.
The Irish Cone and Wafer Company which employs 22 people at its base in Derrybeg would normally be taking on seasonal workers at this time of year to meet increased demand. Instead, the company has been forced to cut back worker's hours, because of the downturn in demand.
Last month was the coldest and wettest July on record - with some parts more than 2 degrees colder than normal.