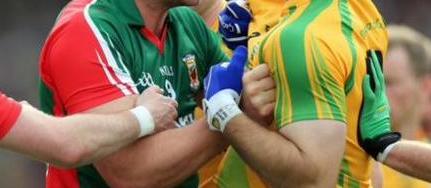 The Donegal U21 Hurlers were unlucky in their B Quarter final fixture with Mayo, with the game finishing 1-14 Mayo to Donegal's 1-06.
Paddy Flood's side spent much of the game with 14 men, when Conor Harkin was sent off.
Bernard Lafferty's second half goal gave the side hope, but a late three points from Mayo's Shaun Regan meant that Mayo advanced to the next stage of the All Ireland B Hurling Championship.
After the game, Diarmuid Doherty spoke to the Donegal Manager Paddy Flood, where naturally, he was disappointed with the result, but had much praise for their opponents.
He also got the views of the Mayo Manager, Brian Finn.
Diarmuid Doherty gave his report on the game on Highland Saturday Sport: