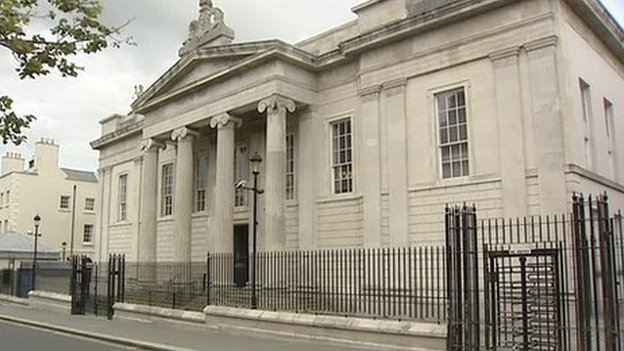 District Judge Barney McElholm said that since he came to Derry Magistrate's Court a man had appeared in front of him 42 times.
His comments came in the case against 51 year oldn Patrick McGuigan of Namosa Court in Derry, who was jailed for threatening to destroy property and assaulting police.
The court was told that police received a 999 call from the defendant's partner who told them the defendant had entered her property uninvited, pushed her out of the house and threatened to burn the property.
Police found McGuigan in an upstairs room and when he asked for his medication an officer opened a drawer to get it and McGuigan slammed it on his hand.
Police also found a small amount of cannabis on McGuigan.
At interview McGuigan admitted possessing the drugs but denied making the threats to damage the property and denied pushing his partner saying he would 'never lay hands' on her.
Defence solicitor Mr. George Copeland said his client could not explain why he closed the drawer on the police officer's hand.
Judge McElholm described McGuigan as 'a hopeless alcoholic who refuses to do anything to help himself.''
He said that his partner takes pity on him and takes him in when he is homeless and 'invariably he threatens or assaults her.'
Stating there was nothing anyone could do as McGuigan will not take any steps himself he jailed him for three months.