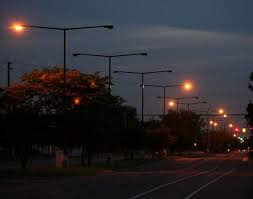 A local councillor says urgent action is needed to repair street lights in the Ballycoleman area of Strabane which have been out of action since a junction box fire three weeks ago.
Cllr Brian Mc Mahon says they lights still haven't been assessed by an engineer, and he's concerned that as a result of recent cuts, if the repair proves to be a major job, it might not be done at all.
He says it is a serious situation............