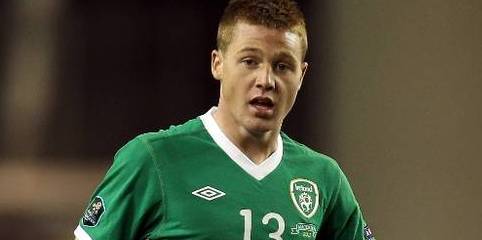 Everton have announced a new deal for Irish international James McCarthy.
The Premier League club have attempted to ward-off interest from the likes of Tottenham and Man City by signing the 24-year-old midfielder to a new five-year deal.
McCarthy will now become one of the club's highest-paid players after agreed a deal that will see him remain at Goodison Park up until 2020.