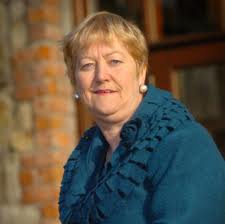 A Donegal councillor has claimed this morning that the council were not formally consulted by the Department of the Marine regarding the granting of a licence for a controversial oyster farming operation on Linsfort Beach in Inishowen.
Cllr Rena Donaghey was part of a protest which took place at the weekend.
Speaking to Greg Hughes on the Shaun Doherty Show today, Richie Flynn the IFA's National Aquaculture Spokesperson questioned why protests are taking place now when the licence has already been granted..........
Cllr Rena Donaghey responded by saying there seems to be a major difference in the way this licence application was handled by the Department compared to how local planning applications for houses were dealt with by the council.
She also repeated that the council was not contracted or consulted prior to the granting of the licences...........