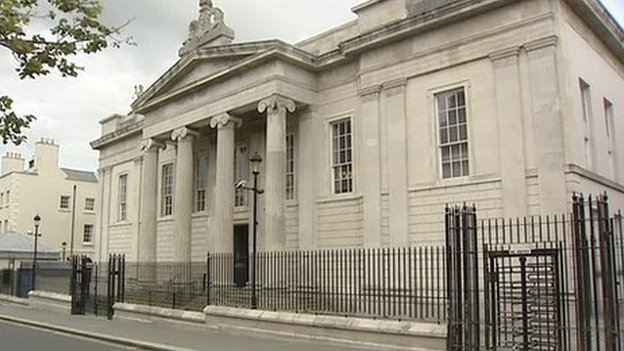 A man charged with attempting to choke his pregnant partner has had his bail application adjourned until Thursday to allow police to contact more witnesses in the case.
40 year old Gerard Scarlett of 2 Fergleen Mews in Derry, who has 207 previous convictions, appeared at Derry Magistrate's Court where he faced a number of charges including attempting to choke a female, disorderly behaviour and assault.
All the charges relate to an incident alleged to have occurred on Saturday last.
The court was told that police were called to an address after a neighbour told them that the alleged injured party's daughter had claimed the defendant was trying to strangle her mother.
The defendant was at the scene and was noticed to be intoxicated.
He told police 'you are not coming into my house' and tried to evade police by running through gardens but was arrested. The woman had marks on her neck police believed were finger marks but the woman told police they were caused by her pregnancy.
Police opposed bail on the grounds that there could be interference with witnesses and further offences.
Defence solicitor Mr. Seamus Quigley said there was no domestic violence on Scarlett's record.
The police officer agreed that they had yet to speak to any witnesses who claimed to have seen Scarlett try and strangle the woman but added there were more witnesses to be spoken to.
District Judge Barney McElholm said he had been dealing with Scarlett for as long as he had been in Derry. He adjourned the bail application until Thursday to allow police time to speak to other witnesses.