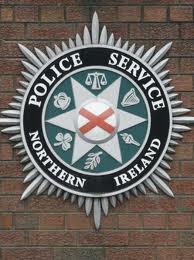 Police at Strand Road in Derry are appealing for information after a man stole a knife from a butcher's shop.
The incident happened at around 4.30 on Saturday afternoon.
Police received a call from premises on Clooney Terrace, Derry reporting that a male entered the shop demanding a knife.
When staff told him he couldn't have a knife, the male walked behind the counter, and grabbed a large Nella steak knife, 12 inches in length with a red handle.
He then left the shop making his way across the street and down the steps beside Clooney Hall.
The man is described as being 6ft tall, late 20s, stocky build, with dark short hair wearing ripped jeans on the back pocket.
He spoke with a southern accent.
Information can be given on the police non-emergency number, 101, or by calling the Crimestoppers Charity anonymously on 0800 555 111.