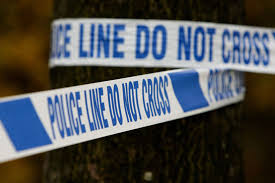 Police in Strabane have identified a mortar type device in Cemetery Road.
Yesterday, a security alert got under way as police received reports there was a suspicious object in the area and the graveyard was subsequently closed.
As the afternoon progressed, homes were evacuated and St. Pats Hall, Kennedy Street was made available for shelter.
The cemetery remains closed today but it's thought the PSNI operation will end in a couple of hours.
The day-long alert caused significant disruption to residents in the area,  particularly the elderly living nearby.
Local Councillor Karina Carlin has been outlining the ordeal for some residents: