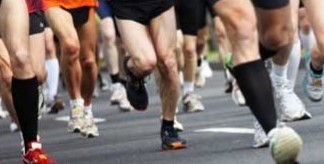 Chris McGuinness of Foyle Valley won the 11th annual Danny McDaid 15k in a great time of 51 minutes, 52 seconds, ahead of Adam Speer of Finn Valley in 53.28.
Natasha Adams of Letterkenny AC was not only first woman home but she was third overall  in 53.33.
There was a great turnout with 220 taking part in what is the longest of the races in the Donegal Grand Prix series.
Chris Ashmore spoke with Hugh Gallagher, Letterkenny AC PRO, after the race.....