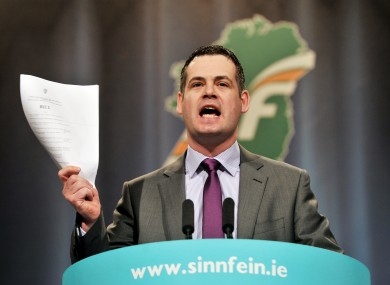 Donegal TD Pearse Doherty has again called for the HSE and Now Doc to stop gambling with people's lives and to reverse the pending cut to the Now Doc services.
Deputy Doherty said by proceeding with the cut to the Gweedore and Carndonagh services, the HSE and NowDoc were taking risks with the lives and health of Donegal people.
The Deputy added that it was his understanding that even at this stage the necessary protocols are not in place to reduce the risks to the effected communities.
He claims to have seen a HSE assessment of a very similar plan some years ago which showed that plan to be unsafe and that it would have led to serious extra pressure being placed on the ambulance services.
Deputy Doherty said that the projected result was longer waiting times and a neglect of the island communities. Nothing has changed since so that outcome is still the likely one if the cuts go ahead next week.