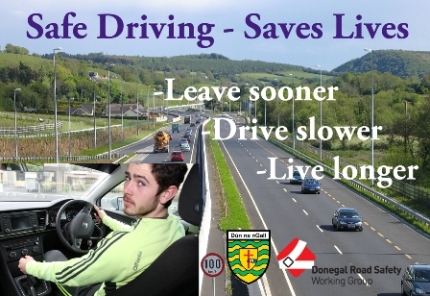 Young people are being encouraged to warn their friends against dangerous driving.
The appeal comes as thousands of people are expected to take to the roads this bank holiday weekend.
So far this year 91 people have lost their lives on the country's roads.
A campaign in Donegal is focusing on young drivers, with gardai urging their parents and friends to intervene if they have concerns about their driving.
Donegal Garda Sgt Iggy Larkin says young adults can play their part in preventing further carnage on the roads................
Sergeant Larkin is also urging parents to talk to their children about their friends driving behaviour................