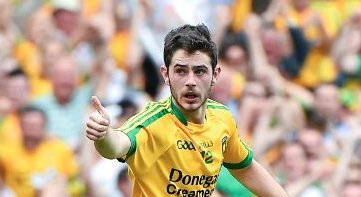 The Donegal team met on Wednesday night to tweak the final parts of their plan to overcome Galway in this weekend's Round 4b Qualifier at Croke Park.
The team will head for Dublin on Friday evening before taking to GAA headquarters on Saturday for the 6pm throw in.
The starting 15 may not be know until tomorrow evening but Frank Mc Glynn is expected to drop to number 6 in place of the injured Karl Lacey.
It wasn't the route the county had expected but defeat in the Ulster Final have put Rory Gallagher's side on a different track.
Ryan Mc Hugh says its disappointing to lose a provincial final but Donegal will be best prepared for this weekend's qualifiers against the tribesmen...