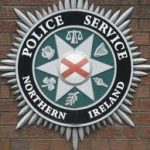 Police in Derry are appealing for information about an assault incident in the Foyle Springs area of the city.
The incident took place at around 6pm yesterday evening.
Police received a report of an altercation involving two men at Glenside Gardens.
One sustained a number of injuries, including a gash to the back of his head.
A woman who was at the scene later reported to police that she too had been assaulted.
One man was arrested; however, police remain keen to speak to anyone who saw the incident.
Information can be given on the police non-emergency number, 101, or by calling the Crimestoppers Charity anonymously on 0800 555 111.