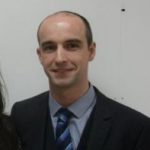 A Donegal County Councillor has sought immediate commitment from Donegal County Council that it will not purchase any property from politically connected persons.
Cllr Dessie Sheils says he has received information that Donegal County Council are presently negotiating with Landowners in Donegal to purchase various sites for social housing.
He has further said that people with strong political connections are amongst those in talks to sell property to Donegal County Council.
Cllr Sheils is calling for all personnel selling property to Donegal County Council in the future, to sign a declaration saying they are not affiliated with any political party: