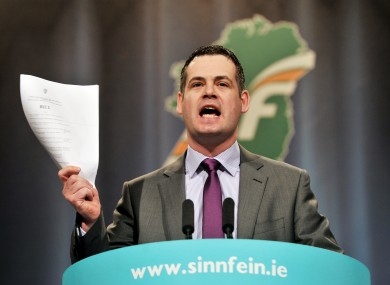 A Donegal Deputy says it'll be a nightmare for the government if Europe decides Irish Water is not independent of the State later today.
There's speculation that Eurostat will rule that the funds spent on the utility will have to stay on the exchequer balance sheet for now.
It would mean the government has around half a billion euro less to work with as it puts together Budget 2016.
Sinn Fein's finance spokesperson Pearse Doherty says it would be a big blow for the coalition's plans: