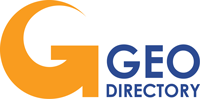 Ballybofey still has the highest number of commercial vacancies in Ireland, according to figures published today by GeoDirectory.
In the second quarter of this year, just over 32% of business premises in Ballybofey were vacant. Letterkenny had a commercial vacancy rate of just over 21%, a 1% increase on the same period last year.
The overall vacancy rate for Donegal was just over 14%, a slight increase on last year.
Dara Keogh is the CEO of GeoDirectory.................