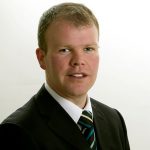 Sinn Fein has rejected the Taoiseach's comments labelling a possible Sinn Fein and Independents government as a 'political freak show'.
Enda Kenny made the remark at the McGill Summer School in Co. Donegal last night, during a discussion on the next General Election.
Responding to the comments, Sinn Fein's Enterprise Spokesperson Peadar Toibin says he believes the next election will be between Sinn Fein and Fine Gael.
And he says the current government has caused instability to many Irish citizens.............