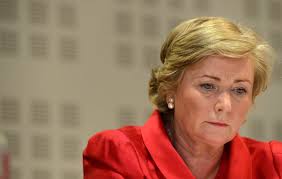 The Justice Minister says criticism of a 'flawed Garda culture' is an untrue, 'shapeless' and 'disempowering' criticism. 
Frances Fitzgerald says she has not found the force 'demonstrating a corner cutting culture' - in spite of the assumptions in the public arena.
She says that she accepts that arrogance can happen - but says that elevating it into a 'culture' is disempowering.
Speaking at the MacGill Summer School in Glenties Minister Fitzgerald says if the Garda force is to be reformed and brought forward - changes must be recognised....