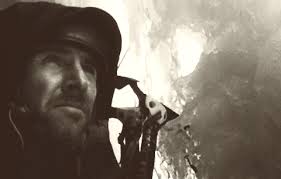 A Donegal mountaineer says a deadly avalanche on a nearby mountain won't put him off attempting to climb K2.
Jason Black, from Letterkenny, is preparing for the expedition on what's believed to be the world's most dangerous mountain.
An avalanche struck on another peak beside his current position yesterday, hitting a crew who had shared his base camp and leaving one sherpa missing, presumed dead.
Speaking to Highland Radio News via satellite phone, Jason said it's a reminder that climbers are at the mercy of Mother Nature, but the tragedy hasn't put him off his goal: