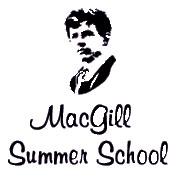 The unstable political landscape in Ireland will be discussed at the annual MacGill Summer School in Co Donegal this week.
It is the 35th year of the event, which sees discussions and debates taking place until this Friday in the village of Glenties.
Government and Opposition politicians will take part in discussions with economists and representatives from public bodies.
Irish Water, the health service, and the upcoming General Election are among the topics which will be discussed.
Director of the MacGill Summer School, Joe Mulholland, says as with recent years, reform and the future of politics in Ireland will dominate discussion: