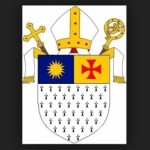 The Bishop of Raphoe Dr Philip Boyce has announced a number of clerical changes for the Raphoe diocese.
In a straight swap, Fr Philip Kemmy will leave Convoy / Drumkeen to become curate in the Cathedral parish of Conwal and Leck, with Fr Stephen Gorman moving in the opposite direction.
Fr Liam Boyle will leave Ardara to become curate on Arranmore Island. he'll be replaced in Ardara by Fr Johnny Moore from the Archdiocese of Birmingham.
Fr Francis Ferry, currently based on Arranmore will become curate at Massmount once he returns from sick leave.
Newly ordained Fr Brendan Ward is going to Rome for further studies.