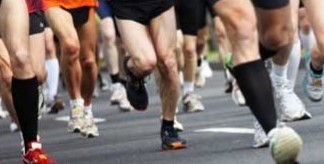 The sixth Malin Road Race takes place in Malin on Sunday 26th July.
This year, there will be a Senior and Junior Malin Mile, as well as a 5k, which includes both walkers and runners.
Gertrude Houton, of Malin RNLI, and Seamus McDaid, of Inishowen Athletics, spoke to Chris Ashmore on Saturday Sport, where they looked ahead to the Road Race.