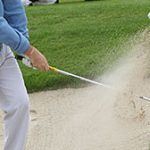 Leinster dished up a phenomenal display on the final day at Rosapenna to dethrone the reigning champions and reclaim the Interprovincial Championship for the first time in seven years.
Team captain Seamus McParland kept faith with his young guns throughout the week and they delivered in spades on Wednesday in the decisive match against Munster.
While the winning point came courtesy of Rowan Lester in the afternoon singles, the foundations for victory were laid in the morning foursomes as Leinster whitewashed their southern rivals.
The 4-0 result left Leinster one and a half points from victory heading into the afternoon's final session.
In the battle for third place, Ulster got the better of Connacht 8.5-2.5. The 2013 champions picked up three and a half points in the morning foursomes while there were singles wins for John-Ross Galbraith, Gareth Lappin, Jordan Hood and Stuart Bleakley. In the end Ulster actually won one point more than Munster.