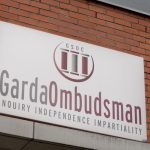 The Garda Siochana Ombudsman Commission is coming under pressure to establish a protocol whereby a person under investigation is told they have no case to answer if that is the case.
Fianna Fail's Justice Spokesperson raised the issue in the Dail last evening, following the tragic death of Sgt Michael Galvin.
Sgt Galvin shot himself at Ballyshannon Garda Station on May 28, less than a week after he was questioned under caution by officers from GSOC. It later transpired he had been totally cleared five days earlier, but had not been informed of that fact.
A Supreme Court judge is to conduct an official inquiry into how the Garda Ombudsman investigated a garda sergeant.
Fianna Fail's Justice Spokesperson Niall Collins told the Dail GSOC should change the way it handles cases...........
Responding the Justice Minister Frances Fitzgerald said she would prefer not to comment until after the inquiry being carried out by Mr Justice Frank Clarke has been completed.........