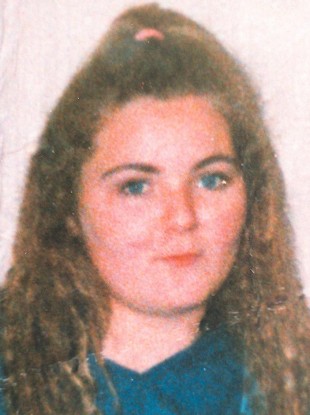 A coroner has refused to give the police more time to disclose files to the inquest for the murdered Castlederg teenager Arlene Arkinson.
Brian Sherrard said he was not prepared to extend an end of August deadline for detectives to security vet murder investigation papers on the case.
15-year-old Arlene, from Castlederg, vanished after a night out at a disco in Bundoran in August 1994.
Her body has never been found.
In the eight years since the preliminary inquest process began, a number of fixed hearing dates have been scrapped due to delays in disclosing papers.
The latest occurred last month when a scheduled September start date was pushed back to November.
The listed November 2nd commencement is dependent on police completing disclosure by August 30th.
At the latest preliminary hearing in Belfast Coroner's Court today, a lawyer for the PSNI told Mr Sherrard that officers felt unable to meet that timetable.
The court was told that two additional officers had been deployed to work specifically on the Arkinson papers.
The cororner acknowledged the disclosure exercise was "lengthy and complex" but said he did not accept that more time was needed.
But he said that if appropriate resources were focused on the task it could be completed before the deadline.
The coroner told the court he was charged with ensuring a timely investigation of the case was carried out and, as such, he was not prepared to allow further slippage.