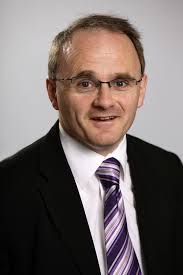 A West Tyrone MLA was amongst a number of Sinn Fein members who received bomb threats yesterday.
The threats were communicated to Sinn Fein by officers from the Police Service of Northern Ireland.
In a statement posted on the Sinn Féin website, it was claimed that party leader Gerry Adams, Belfast MP Alex Maskey and West Tyrone MLA Barry McElduff received the threats.
Barry McElduffs colleague, West Tyrone MLA Declan McAleer says the party take the threats very seriously: