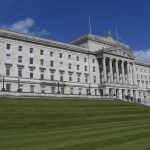 The north's finance committee will today consider calling NAMA officials before its inquiry into allegations surrounding a 7 million pound money transfer, that's been linked to the sale of some of the agency's Northern Ireland portfolio.
The committee is also expected to call Independent TD Mick Wallace to give evidence.
Deputy Wallace has alleged in the Dail that the proceeds of one NAMA loan sale to the US company Cerberus, were earmarked for a politician, and ended up in an Isle of Man bank account controlled by a Belfast solicitors' firm.
Chair of the finance committee is Sinn Fein Assembly member Daithi McKay.........