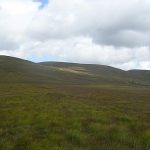 The Irish Natura & Hill Farmers Association says a recent fall in the price of lamb is creating significant difficulties for hill farmers in Donegal.
The group says this means that farmers are losing money on every animal they sell, but they are obliged to graze their land in order to avail of EU funding.
The INHFA's Donegal Spokesman Henry O'Donnell says processors should increase the prices paid to farmers, and the government should review the way direct payments are coordinated.
He says the farmers for whom the payments were intended are not the ones who are benefiting........