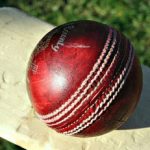 The North West Warriors have named their squads for next week's warm-up matches at Bready against T20 World Qualifiers opposition USA and Papua New Guinea.
Bobby Rao's side is hampered by the fact that Andy McBrine, Craig Young, Stuart Thompson and Graeme MxcCarter are all in the Ireland squad for the tournament itself while Andrew Austin, Aaron Gillespie and the McClintock twins are on Under-19 World Cup duty as well.
The North West Select plays the USA on Monday afternoon (2.15) and PNG the following morning at 10 am and Bready's David Rankin skippers the home side on both days.
The Warriors have named two overseas players for the USA game (Jan Frylinck and Marco Marais) but no fewer than four (Michael Loubser and Kyllin Vardhan as well as Frylinck and Marais) for the following day.
Jarred Barnes is in for both matches as is his Coleraine team-mates Scott Campbell and Rishi Chopra, while Ricky-Lee Dougherty, Andy Britton and Ross Allen are also named twice.
David Barr, Ryan Hunter and Ryan Macbeth feature in the first of the matches while Craig Averill comes in for the Tuesday contest.
There is no cover charge for either match and everyone is welcome to come along.
Game 1 v USA 6thJuly 2.15pm start
D Rankin (Capt)
R Allen
J Barnes
D Barr
A Britton
S Campbell
R Chopra
R L Dougherty
J Frylink
R Hunter
M Marais
R McBeth
Game 2 v PNG
Tues 7th July 10am Start
D Rankin (Capt)
R Allen
C Averill
J Barnes
A Britton
S Campbell
R Chopra
R L Dougherty
J Frylinck
M Loubser
M Marais
K Vardhan