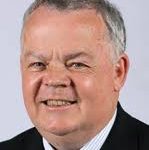 An East Derry MLA says it's time to put in place explicit safety requirements for electricity and gas in private sector buildings.
In August 2010, Neil McFerran and Aaron Davidson lost their lives to carbon monoxide poisoning while staying at an apartment in Castlerock.
Local MLA John Dallat says there was a clear commitment then that safety in the private sector would be cleared up, and stringent legislation would be put in place.
However, almost five years on, Mr Dallat says that hasn't happened.............