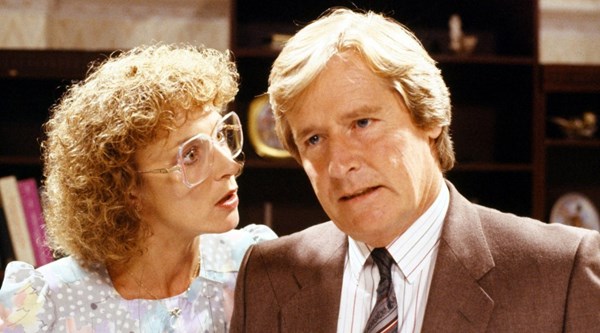 Coronation Street's William Roache has revealed the most poignant moment of his late co-star Anne Kirkbride's farewell scenes came when he was handed the character's famous glasses.
William played Ken Barlow opposite Anne as Deirdre Barlow for more than 30 years and admitted that the scene in which the spectacles were given to him was particularly tough because he had come to know them so well.
Anne died at the beginning of the year and her character's death has now been written into the ITV soap, with the storyline due to air from July 6.
William said: "Ken isn't the sort of person who shows his emotions. For most of it, he's on the verge of tears but he's just keeping it under the surface.
"However then there comes a point where he's given her glasses. As an actor, Ken is given the glasses of Deirdre, which is highly emotive as glasses are very personal, they're very close to the person, but of course when I got the glasses, they were also Anne's.
"Anne had worn those glasses for 20 years, so there was a complete merger for me, there was no Bill and Ken and Deirdre and Anne, it was just one. I felt the loss of both."