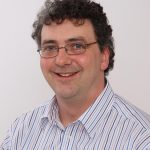 Killybegs Harbour is not being used adequately to promote and develop fishing and seafood, the Dáil Public Accounts Committee has said.
The committee, which investigated six fishery harbour centres across the country, said many buildings in them were not being utilised fully to help promote enterprise.
The committee said job creation opportunities at the harbours, in areas such as manufacturing and food processing, were being lost because of a failure to "promote fishing and non-fishing activities".
Donegal Deputy Thomas Pringle is now calling on the Minister to boost Killybegs Harbour..............