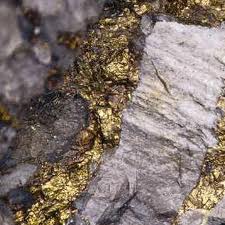 Connemara Mining has identified a target area for more detailed investigations after finding material with gold values in Donegal.
In April the exploration company acquired five new prospecting licences covering 187 sq km on the Innisowen peninsula.
In a statement published today the firm said that it has finished the first phase of prospecting on its newly acquired Inishowen block in Donegal.
The company said that quartz vein material with gold values in excess of 15 grams per tonne have been traced to a possible nearby source area.
Follow up work will now include a soil sampling programme to further refine the target and will be followed by an initial trenching programme and a later drilling programme, if justified.
Chairman John Teeling said they believe that the geology extends from Donegal into central Scotland and initial results seem to confirm the companies working model.