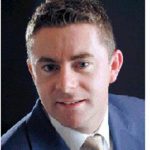 A Donegal Senator says the government appears to be havong second thoughts about the abolition of Town Councils, a year after they ceased to exist.
Senator Brian O'Domhnaill says Parliamentary Questions from Fianna Fail have revealed a new Government review group has been established to investigate whether Town councils should be restored.
He says the government should do so immediately, claiming that the original government reforms reduced the number of Councillors without handing real power to ordinary citizens, making Ireland the most centralised county in the Western World.
Senator O'Domhnaill says Fianna Fail always wanted the review to take place first......