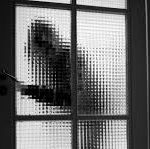 Police in West Tyrone are being urged to do more to clamp down on burglaries in Sion Mills.
Last Tuesday, a property was broken into via a rear window, with money, jewellery and a laptop are believed to taken. The incident took place just two doors down from another property which was taregetted by burglars over three months ago.
Community activist Andy Patton doesn't rule out the incidents being connected and is calling on the PSNI to increase their patrols in the area.....