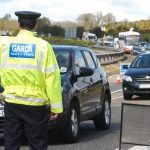 Gardai have said the first night of rally weekend has been relatively quiet compared to previous years.
A number of cars were seized in a multi-agency operation across the county.
The operation, which will be carried out for the duration of the weekend has been specifically designed to detect illegally modified vehicles.
Gardai have described the operation as successful thus far and are reinforcing their message to drive safely this weekend.