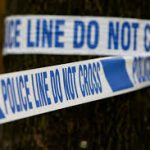 It's been confirmed that an explosive device has been left under the car of a serving Police in the Eglinton area of Derry.
Local District Commander Superintendent Mark McEwan says police were alerted to suspicious activity outside a house at Glenrandel at around around 2.45 this morning, and the device was spotted shortly afterward.
Police say this was an Under Vehicle Improvised Explosive Device capable of causing death or serious injury under the car of a serving police officer.
Superintendent McEwan condemned those responsible, saying this device had the potential to harm not only the officer but anyone in that residential area and those involved have shown a blatant disregard for human life.
Glenrandel remains closed to traffic and residents and approximately 15 houses had to be evacuated during the early hours.
Supt Mc Ewan said the investigation is at an early stage, and the PSNI is appealing for anyone who may have been in the area around 2.45 this morning, or may have witnessed anything untoward or noticed any persons acting in a suspicious manner in recent days to come forward..
He added they are also appealing for anyone who may have witnessed any vehicles seen leaving the area at speed shortly after 2.45am to contact them.
Jenny Bell is a resident on the street..............
Gary Middleton is a local MLA - He said people in the village won't be dragged back into the dark days of the troubles...................